August 26, 2005
by IsaChandra
I love the old ladies at the Brooklyn Botanic Gardens, in their
extravagant sun hats and sunglasses, sneaking in their gardening gloves
and shears and snipping some flowers and herbs here and there for their
own gardens. Maybe sneak is the wrong word because they are
surprisingly indiscreet. I can?t wait to get old and get away with
everything.
I had a nice late day at the gardens, it?s not quite late enough for
migration so I set my sights on the things I usually ignore ? turtles
and fishies. The occasional flower. I did see and hear a few warblers,
but hardly close enough to get any pictures. I did get a (blurry)
picture of this bunny, though!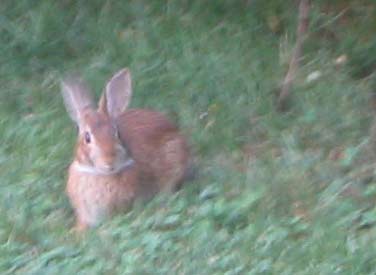 Cardinal Flowers in the Native Flora area

Bunny guy again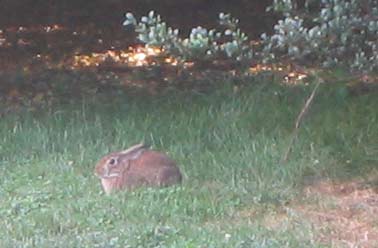 Fishy in murky waters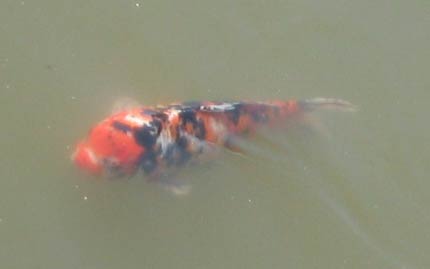 I like this guy, he looks like he lives in a cave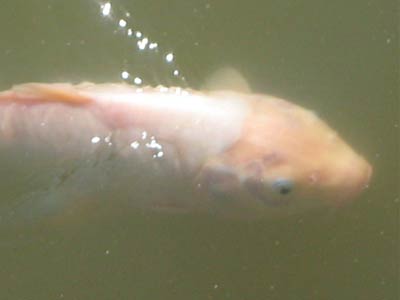 This is kind of art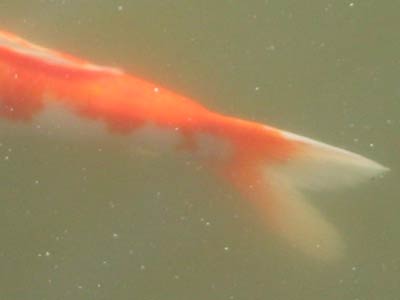 Sun bathing turtle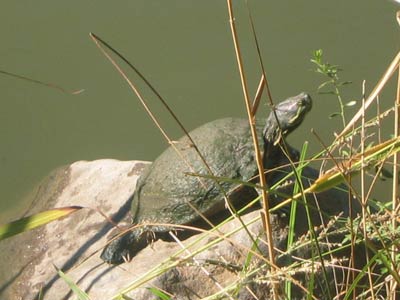 Roses (yawn)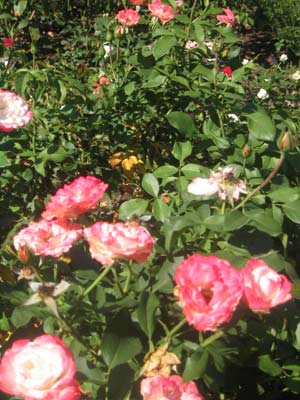 Of course I had to end the journey by foolheartedly stepping in a nice sized (and very obvious) bog of mud (nice cankles)