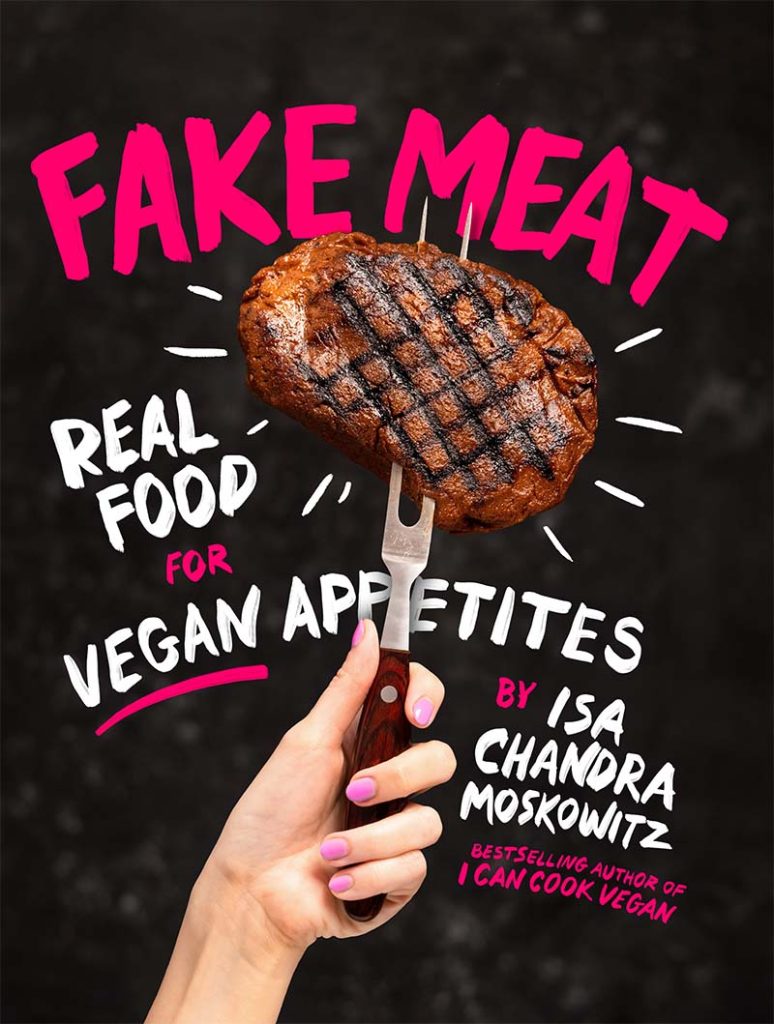 Fake Meat – real recipes! I am so excited to introduce my latest cookbook.
320 pages of recipes, each with a pic. Chapters include: Iconic Sandwiches, Salads & Spreads, Chick'n Dinners for Weeknights & Weekends, Comforting Beef Stews, Pigs Are Friends Not Food, Pasta & Noodles, Small Things (Including Wingz!) and, of course, Showstoppers & Centerpieces. So you've got burgers, curries, cheeses, wings and yes, the flakiest chick'n nuggets you'll ever try. I use every ingredient available to create these recipes. From seitan and tofu to mushrooms and artichokes, there's truly something for everyone.
But why fake meat? I'm an animal lover and that love doesn't end when I get hungry.
I don't miss meat, but here's what I do miss: Aromas. Experiences. Methods. Traditions. And as for that last one, traditions, I've been creating new ones for over 30 years.
This cookbook recalls the tastes and sensations from my meat-eating days, even though they were so long ago. My grandmother's meatballs, burnt on one side. Stuffed clams at a cafe along the bay, crusty on top, my teeth scraping against the hard shell. My favorite pizza burger from a diner underneath a midtown office building. Reaching for spareribs from the Chinese restaurant, in a white foil bag, each one smothered in caramelized sauce that you sucked off your fingers.
The point isn't always to completely recreate the inspiration. Often, it's an invocation, a rough translation. Some are more realistic than others. Could a vegan Philly Cheesesteak trick anyone? Most likely. But will someone mistake a cauliflower wing for a piece of chicken? Probably not. Instead it suggests, hey, a cauliflower wing is its own delicious thing. And I'm going to call it a wing because it invokes a wing. And you can't stop me.