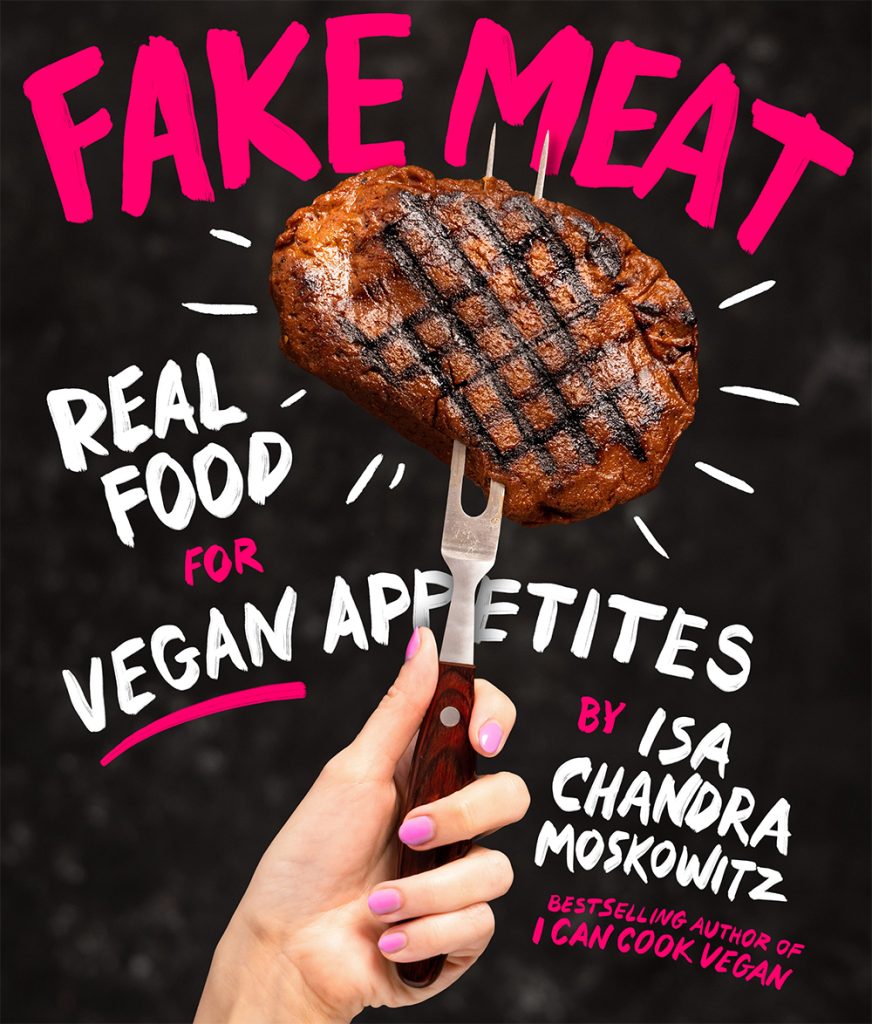 My new cookbook is available for preorder! It's out January 10th. Read all about it here.
Fake Meat uses every vegan ingredient available to recreate classic meaty dishes at home. This was truly a labor of love. I created the recipes during lockdown, while everyone else was making sourdough. It was an interesting challenge, since ingredients weren't always easy to come by, so I had the opportunity to get really creative. There's plenty of tofu and seitan, but also fun ways to use cauliflower, mushrooms and artichokes to create flaky, juicy, meatiness. And fishiness. And chicky-ness. I even found a way to love jackfruit! (Spoiler: it's to season and grill it for charred flavor and texture). I'll be posting that recipe as a sample this week – a beautiful Boeuf Bourguignon from the Beef Stew chapter. Yes, there's a whole chapter on beef stews!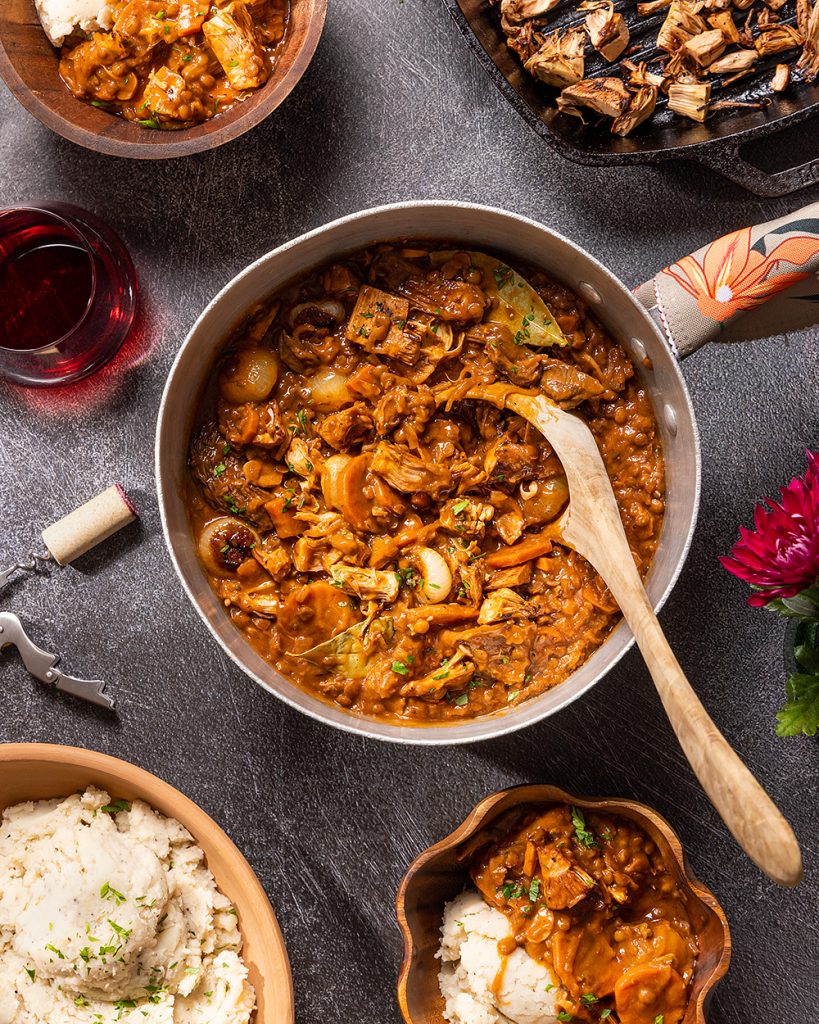 There will be preorder incentives coming, so save that proof of purchase. OK, I'll be posting some samples in the weeks to come and I can't wait for you to flip through this baby. In the meantime, go check out the preorder page and read more about it.