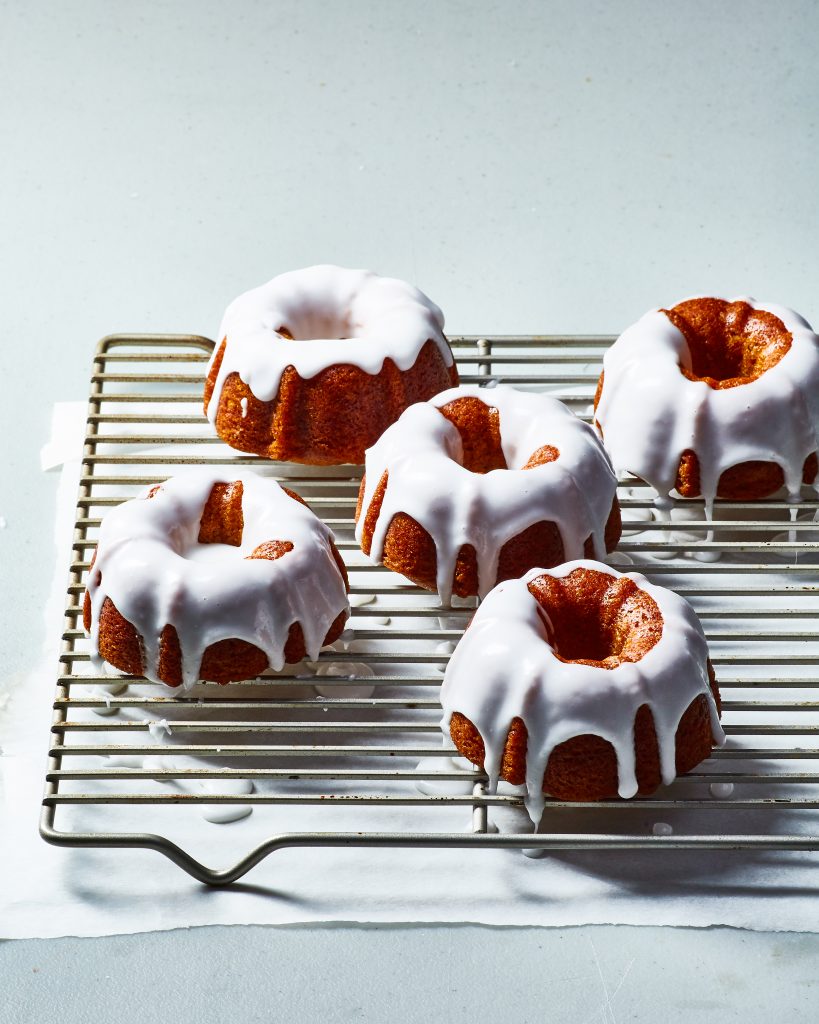 Photo by Vanessa Rees
Makes 8 mini-bundts or 12 muffins
From October until sometime just before Christmas, pumpkin is all that matters. It's a magical and fleeting moment in time and these little cakes are just the thing for it. Not at all fussy or difficult, crowd pleasing and just the complete embodiment of pumpkin season. This recipe is from I Can Cook Vegan.
---
Notes
~ I would never try to convince you to purchase a piece of kitchen equipment that you didn't actually need. And I know you don't NEED a mini-bundt pan. Who does? However, I am going to try to convince you to get one! Because I want you to slay that Halloween party with these adorable treats. And I want you to make all of your Facebook friends to see how incredibly successful you are, making cakes they could never ever pull off. If, however, you don't want to listen to me, you can make these in a muffin tin as well. Just bake them for about 20 minutes instead.
Ingredients
For the cake:
2 cups pumpkin puree
1 1/4 cups granulated sugar
3/4 cup unsweetened non-dairy milk
2 teaspoons pure vanilla extract
1 3/4 cup all-purpose flour
2 teaspoons pumpkin spice
For the glaze:
2 cups confectioners' sugar
3 tablespoons fresh lemon juice
1/2 teaspoon vanilla extract
1 tablespoon refined coconut oil, melted
Directions
1 – Preheat the oven to 350 degrees. Lightly grease a mini-bundt pan.
2 – In a large mixing bowl beat together pumpkin puree, olive oil, sugar, milk and vanilla extract until smooth and creamy.
3 – Sift in flour, baking powder, pumpkin pie spice and salt. Stir until relatively smooth.
4 – Spoon the batter into the prepared baking pan, filling each one about three-quarters full. Bake for 24 – 26 minutes, until a toothpick comes out clean and cakes are firm and puffy on top and lightly pulling away from sides of the pan. Let cool in baking pan and once you can handle them invert them onto a cooling rack to cool completely.
5 – Make the glaze. Sift confectioner's sugar into a mixing bowl. Add the lemon juice, vanilla, and coconut oil and stir vigorously until a thick and smooth but pourable icing forms.
6 – Place cooled bundt cakes on a cooling rack over a sink and spoon icing around the top, letting the excess drip off. Let set and enjoy!