Serves 6 to 8-ish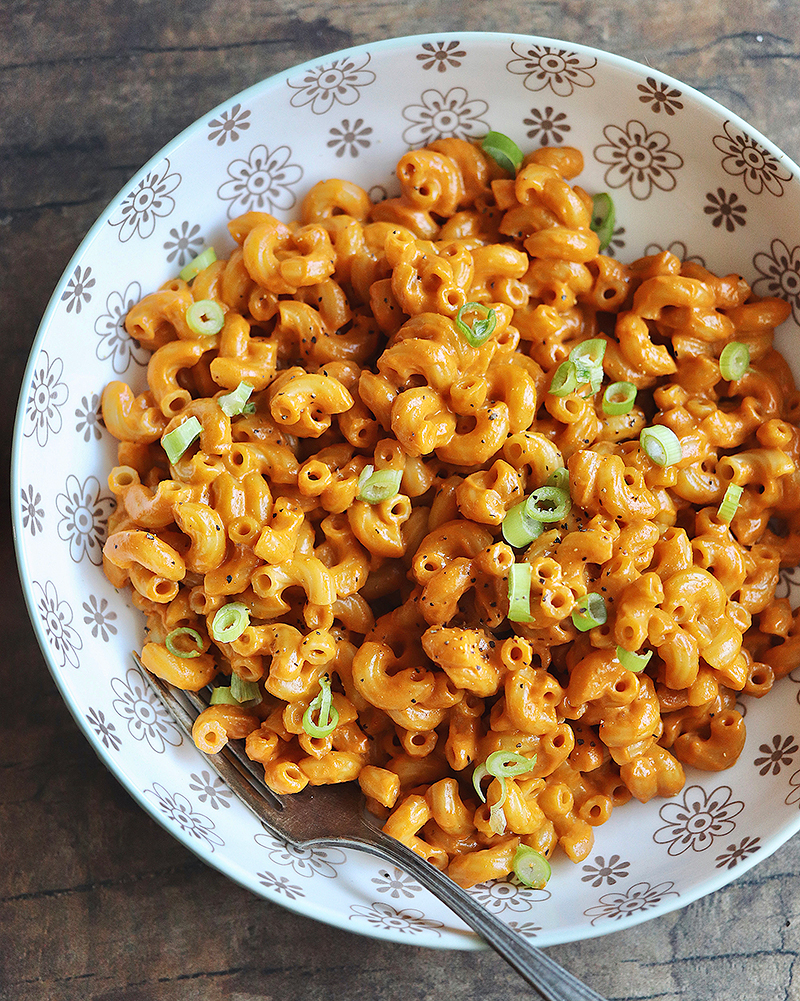 Let's just cut to the chase. Or just cut to the cheeze, har har. There are a lot of vegan macs out there, but this might just take the noodle. It's nut-free and that's cool in case you have allergies but also I am in love with it. It just might replace my cashew based staple mac sauce. Yes, I am covering my cashew's ears as I say that.
You will never guess the ingredients (except the one in the title) so I'm just going to tell you. Coconut milk, sundried tomatoes (in oil), miso, nooch and onion powder. And that is it. And it is good. Real good. Just feed it to someone who doesn't know and see what they think is in it! The coconut flavor magically transforms into something completely creamy and savory when blended with these intensely umami flavors. It's great for a pound of pasta, but I can also see it being used as a queso base or wherever your cheezy desires take you.
Recipes Notes
~I don't know how this will come out with sundried tomatoes that aren't in oil. My guess is not very good. It needs the oil. So do what you must but don't come for me if you end up eating wallpaper paste.
~I used Thai Kitchen coconut milk (full fat) and I would recommend that brand! It does have a little guar gum in it according to the label and that might have aided in the thickening, but let me know if you use a different brand. Make sure it's unsweeteened!
~I used red miso (Miso Master) which has soy and I loved it. However I think chickpea miso would be just awesome, too!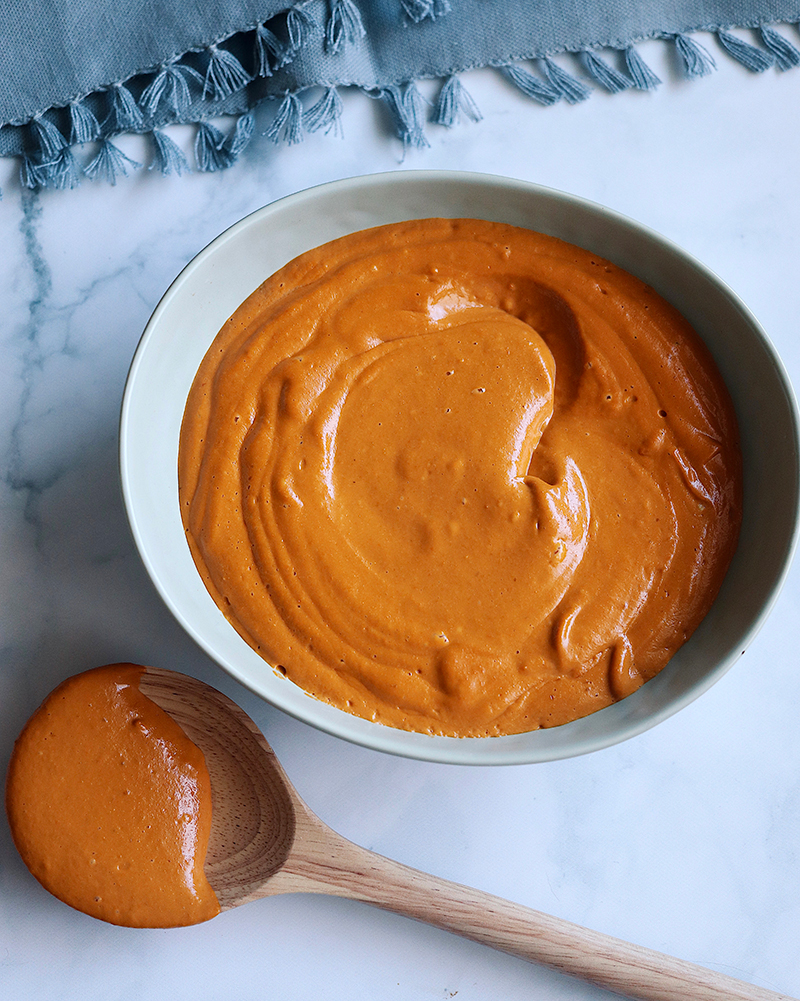 Ingredients
1 15 oz can coconut milk
3/4 cup sundried tomatoes in oil (it was about 1/4 cup of oil, if that helps)
2 tablespoons miso
1/2 cup nutritional yeast flakes
2 teaspoons onion powder
1 lb macaroni
Black pepper and something green to garnish, if ya want.
Directions
Put everything in a blender and, uh, blend. Until totally smooth.
Cook noodles in salted water, drain them and return the pot. While still hot, add the sauce and mix with a rubber spatula. Taste for salt, I didn't need any because miso and sundrieds were salty. Serve!